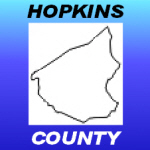 A Madisonville son is under arrest after allegedly attacking his mother Tuesday afternoon.
Madisonville Police went to 221 Hillcrest Drive after 1:00pm and found the victim, 70 year old Dianna Gail Duncan, severely injured in her bedroom.  She was transported to Baptist Health Madisonville then later airlifted to St. Mary's in Evansville.
Her son, 47 year old Larry Shawn Duncan, was arrested and charged with first degree assault (domestic violence) and lodged in the Hopkins County Jail.
The case is still being investigated.